Addressing the Mental Health Stigma:
Suicide Awareness and Intervention
Clinically proven ways you can help save lives.
If you or someone you know is in crisis, help is available:
US Suicide Prevention Lifeline Phone: 1-800-273-TALK (8255)
Spring Health Crisis Support (Spring Health Members only): 240-558-5796, option 2, answered 24/7. Available for international support.
US & Canada Crisis Text Line: text HOME to 741741
La línea de vida nacional para la prevención del suicidio: Llame al 1-888-628-9454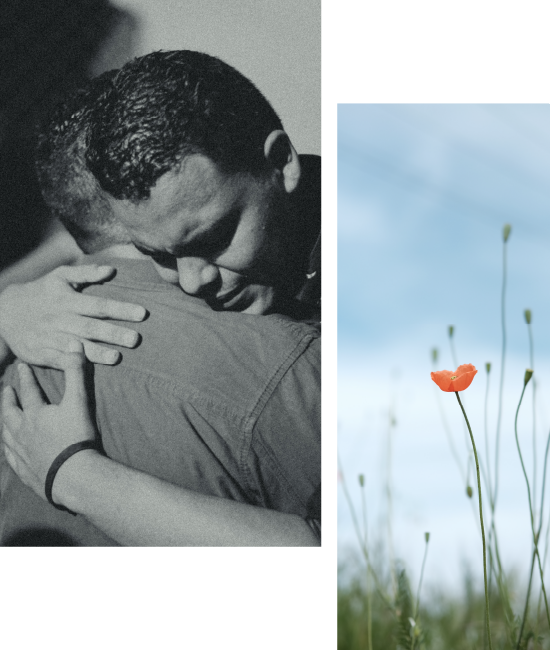 Suicide is avoidable. Awareness and attention are half the battle. The other half is compassion.
Want to watch it again, or missed it the first time around?
Replay our Conversation
Replay this powerful conversation about suicide risk factors and clinically-approved methods of prevention. Spring Health's CEO and Co-founder, April Koh, hosted this insightful talk with Dr. Kelly Posner, Director of the Columbia Lighthouse Project and Lead Author of the Columbia Protocol; Mandie Conforti, LCSW, Senior Director, Employer and EAP Strategy at Spring Health; and Stephanie Molden, Senior Director of Global Benefits at Ciena.
They discussed current data and statistics, best practices for assessing risk, and appropriate tactics for prevention.
Check out the recording to hear the panel address topics like:
Identifying suicide risk
Clinically validated ways to intervene
Compassionate responses to coworkers in crisis
Long-term prevention
WHAT OUR ATTENDEES ARE SAYING
"Thank you for this presentation and the information.
You have offered HOPE."
- Event Attendee